101 Excellent Sites for English Educators
See on Scoop.it – Technologies in ELT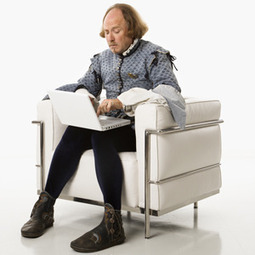 A list of the top 101 websites for English & Language Arts (ELA) chosen by real teachers from prominent LinkedIn groups.
Evelyn Izquierdo's insight:
So, Mr. or Ms. English teacher, do I get high marks for my use of alliteration in the title? Pretty fancy, eh?!
If you're not impressed by THAT feat of literary genius, I hope you'll at least give me an "A+" for putting together this list of101 websites for English teachers. I did it by polling several of LinkedIn's most prominent ELA groups over the course of a few months. As always, I hope you find something that's new (and useful) to you!
Read original here: http://www.goedonline.com/101-websites-for-english-teachers#.US0ZeEPR3Ac.facebook
See on www.goedonline.com