See on Scoop.it – Tecnologías y Educación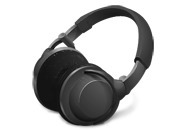 Jason Snell has been going podcast wild the last year. Here are a bunch of tips based on what he's learned.
Evelyn Izquierdo's insight:
This article is mainly aimed to Mac users; however, I agree with Jason's recommendations. They apply for Windows OS, Linux and any other OS that allows you to record. If you want to produce a podcast with a high quality sound, you should get a USB microphone or a USB adapter. You will see/ hear/notice/feel the difference. If you are seriously thinking of producing a podcast, you will definitvely need to control several variables before producing the audio file itself. Environmental (background noise) or technical issues must be seriously considered.
Creating a podcast is a very interesting and exciting process. It may take minutes or hours. It will depend on your willingness to discover and apply those tips and tricks that help you obtain an excellent result.
Don't feel afraid of exploring. Get relaxed, record and have fun!
Evelyn
See on www.macworld.com