See on Scoop.it – Technologies in ELT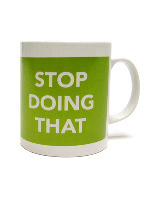 Top 10 things teachers need to STOP DOING!
Education reform is something just about everyone agrees is needed, but the hard work is done in the field by teachers, administrators, and support staff. Here are some things that improve education and support positive reform by simply eliminating them. There is some research to support each of these, though some are just common sense.
PLEASE Stop…
Continue reading http://clouducation.wordpress.com/2012/02/13/top-10-things-teachers-need-to-stop-doing/ ;
See on clouducation.wordpress.com